Additional Program Areas
Support for Body Art, Pools & more
Location & Data are Inherent
FetchEH runs on a framework that supports location, data tools and a highly flexible form builder. This framework means additional EH workflows, like Body Art, Pools, Campgrounds and Complaints are also supported in FetchEH, including inspections and relevant code violation libraries. Best of all, any of the data you collect for any workflow can be used for reporting, map visualizations and gaining new insights.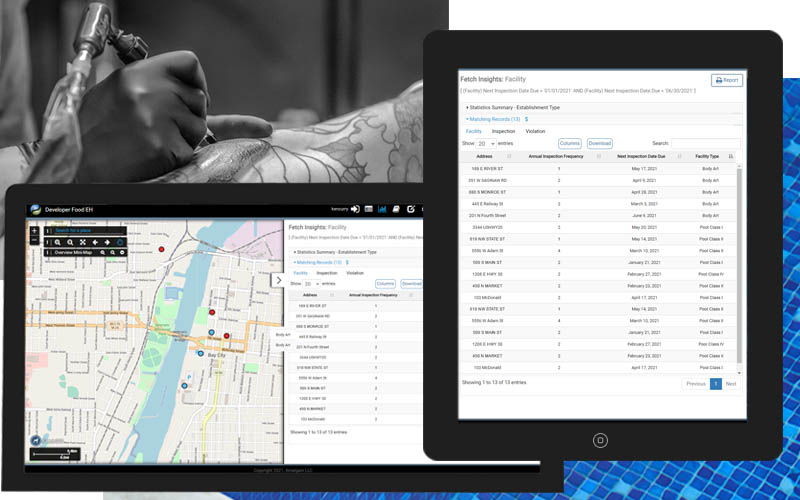 Empower all of your workflows
Good data and location are the foundation to all of the EH workflows supported in FetchEH. Add to that detailed code violation libraries and inspection workflows, and you have a solution that supports the information you need with the tools to actually use your data.
Conduct all of your EH workflows knowing the data you collect has value beyond a transaction and record keeping.

See your inspections, establishments and complaints on a map and explore the data behind them with a single click/touch.

Provide public access to body art, pools, campgrounds and complaints to improve awareness and engagement.

Use data tools, reports and map visualizations to learn more about your workflows and establishments.
Core Capabilities
Supporting additional EH workflows with the same focus on location, data and flexible forms found in permitting and food safety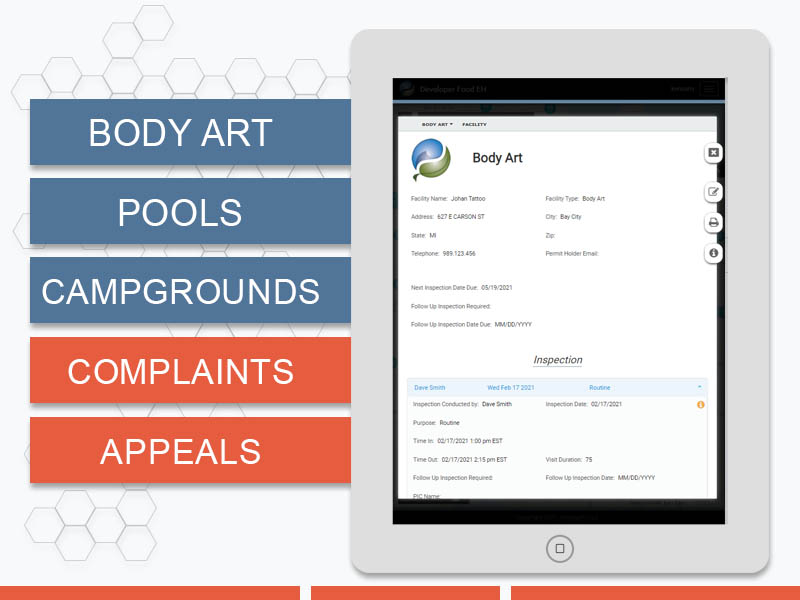 One Solution
Conduct all of your body art, pool and campground inspections using custom forms, code libraries for violations and guided inspection questions. Collect and manage information for all of your workflows reporting and map visualizations that provide a new perspective.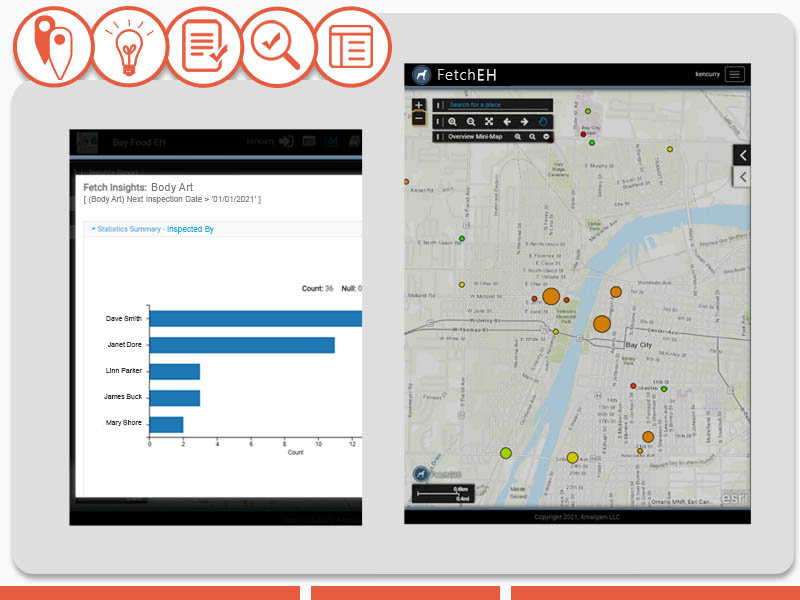 Integrated Data Tools
Support all of your EH workflows with the data tools that make FetchEH stand apart. From developing custom forms to match your data collection and workflow needs, to creating data filters, reports and map visualizations to communicate information, our tools are designed to help you use the data you collect and manage.