Food Safety Program
Apply better tools and data, improve outcomes
New Perspective
Inspection workflows, tracking establishment performance and improving how your team works are integral parts of any food program. How you use the information you collect and manage is what distinguishes FetchEH. Start using the food safety program data you collect and manage to see results and gain useful insights about food establishments, inspections and your workflows.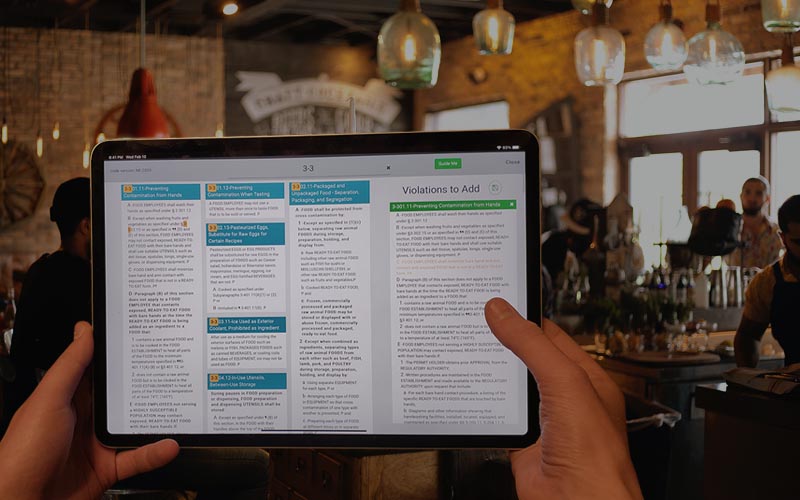 See your food program
Visualizing food safety program information on smart maps and reports provides a valuable perspective for your staff, citizens and food establishments, empowering them to see what is happening and interact with information.
Map food establishments and add historical inspection records to start with a live inventory.

Explore and interact with food establishments on the map to access establishment information, inspections, scoring and historical data.

Open the vault to provide public access to food safety information, enabling citizens to become more informed and aware.

Leverage reports and visualizations to enhance operations, ask questions about your data and identify problems and patterns.

Improve public health using data to inform decisions and improve processes.
Core Capabilities
The tools you expect and more. A food safety program where data enables understanding through discovery, reporting and visualizations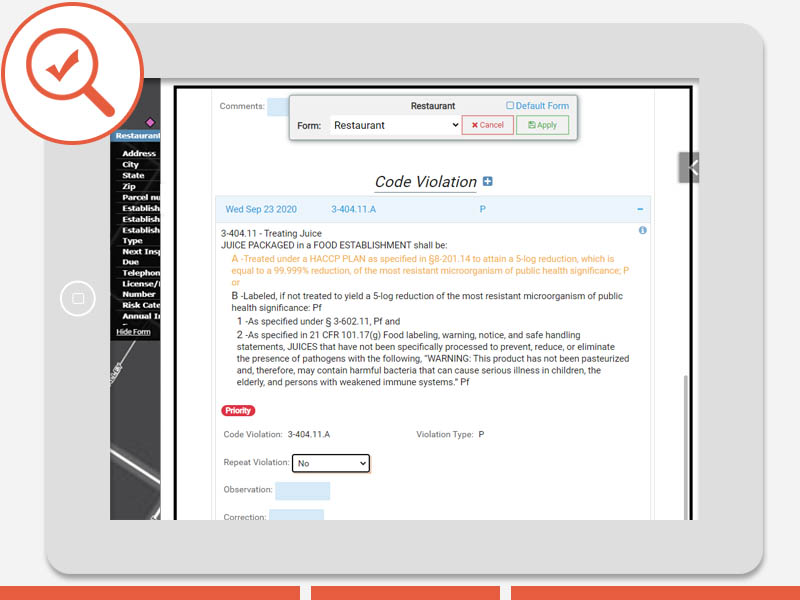 Inspection Workflows
Design inspection workflows using custom forms, or get started with our default options. Streamline the inspection process using dynamic search for violations by text, chapter, section and more. Add violations, enter observations and correction responses, track repeat and recurring violations and flag inspections that require a follow up visit and when.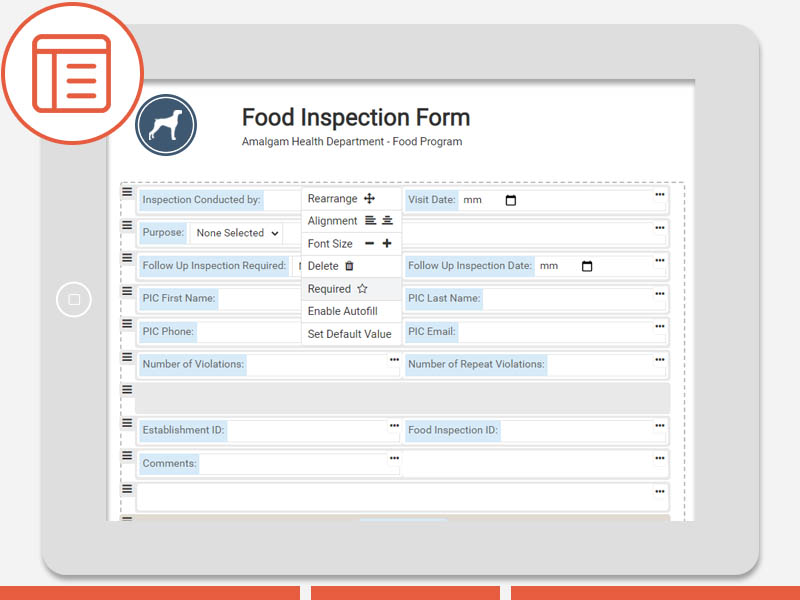 Form Designer
Take control of the process by designing inspection forms to match your workflow. Easy to use drag and drop design to arrange fields, add title, sub-title, text and editable text, assign required fields, set default values for fields and standardize observation and correction response lists, you have control.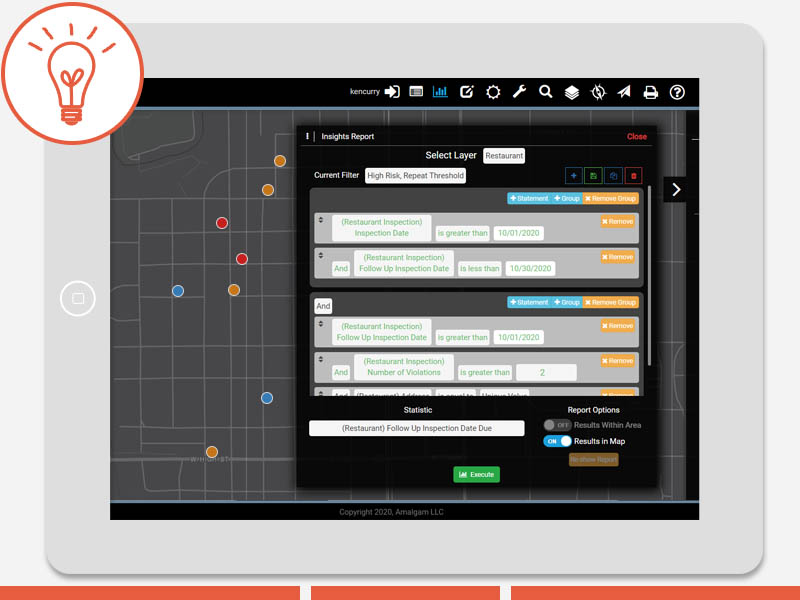 Insights
Look at your food program information from a new perspective using filters, reporting and map visualizations. Create filters and reports to discover new insights, evaluate operations and more, then save to use again. Visualize results with powerful tools that automatically classify and display data on the map.
Call Us
Call Dave or Ken to learn more about the Food Program
David Nichol 989.944.5188
Ken Curry 989.400.8702